With the first month of recreational marijuana sales in the books, California will soon find out how it performed in sales and pricing across the state. Stores that opened in January or were previously open saw success, including day one turnout exceeding expectations. Yet, success for some countered the decline in other cities that saw a slow rollout due.
California's performance in January is far from an indicator of its overall future. That being said, it was an exciting month that shows promise for sales and access. It also revealed issues including the possibility of additional litigation to come.
California Recreational Marijuana by the Numbers
BDS Analytics Vice President Greg Shoenfeld told PotGuide that we'll have the first month numbers in March. While the data is collected, he did note that stores that opened in January saw significant gains in traffic. Conversely, the state's numbers could see a decline in first month sales due to the dispensaries and other services currently waiting on licensing. The delay left small towns and cities like Los Angeles virtually out of adult use sales until the 19th.
"We'll have to figure out once the data starts pouring in," explained Shoenfeld, "just how significant, or what's the counterbalance, of increased sales in the stores that are open versus the decline of the stores that were unable to open."
The shortage didn't just impact accessibility. It also led many dispensaries to sell out or fear selling out due to a lack of licensed operators in their supply chain.
If a decline is reported, this will mirror outcomes for markets in Colorado and Washington. Shoenfeld noted Washington's case as an ideal example after it closed all its businesses before making each apply for licenses under the new laws. "The market retracted before roaring back." The initial decline could impact traffic and prices as well. The dip in numbers could be short-lasted though, with gains coming as early as February or March.
Legal Pushback Against Large-Scale Farming
California's cannabis marketplace was well-defined and long-running prior to legalization. Since 1996, it has grown over the years despite fears of federal raids and jailing. Today, those in the market fear the homogenization of the industry they largely helped scale up.
California's cannabis farmers were one of the first to begin legal proceedings in 2018. Recently, the California Growers Association filed a lawsuit that accused the state Department of Food and Agriculture of allowing loopholes that allow for numerous small cultivation licenses in a bid to exceed the legal limit for cultivation in the state.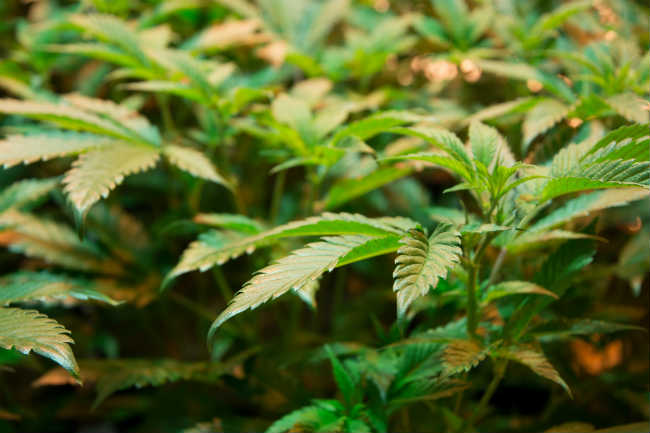 Keep an eye out for more legal battles to come from California's recreational market.
Lawsuits also come against the industry. Recently, it's been noted that watchdog groups are using the state's Proposition 65 to target dispensaries. The proposition requires companies with ten or more employees to post a warning to customers notifying them of any exposure to any of the over 900 chemicals that cause cancer or reproductive problems. For now, what, if any, warning is required on products like edibles and vapes is to be determined. It is to be seen whether more lawsuits will come. Yet, with a growing line of products, Prop 65 could be invoked much more in the future.
The Federal Threat and its Impact
California had just a few days to celebrate its momentous entrance into adult use sales before the federal government pushed back. On January 4, Attorney General Jeff Sessions rolled back the Cole Memo, leaving the status of marketplaces across the country in limbo. Some business owners that saw California's marijuana market grow from its infancy in 1996 worried that another crackdown could be on the way.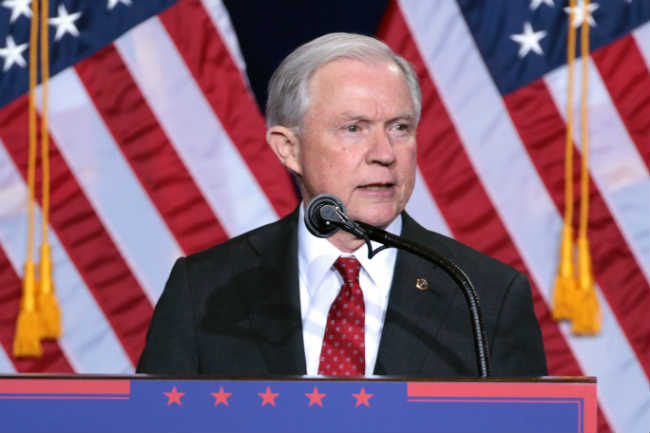 Despite opposition from nearly all his peers, Jeff Sessions continues his crusade on cannabis.
photo credit
Lawmakers from both sides of the aisle have met the decision with resounding pushback. The bipartisan effort has made it clear that to the Attorney General and President Trump that states' rights should remain intact. The rebuke of the AG's antiquated views has led some to wonder if it will backfire and lead to further legalization gains for the industry. Joining a slew of marijuana-friendly measures in Congress, HR 4779 (the REFER Act of 2018) was introduced on January 11th by California Democratic Representative Barbara Lee.  
While Shoenfeld has yet to see any damaging numbers from Sessions' decision, he noted that concern could arise if investors are scared away. Though, he noted that is speculation at this time. "Otherwise, I think it's business as usual in the market."
What Does it Mean?
The first month of adult use sales in California offered several promising signs. At the same time, it highlighted a stalled licensing process that left areas underserved or out of the market entirely. Like all marijuana markets, these stumbles were expected and should lead to gains soon. As Shoenfeld notes, don't take the first month's numbers for the shape of the industry to come.
"California had a marketplace in place since 1996 for the medical sales and was a pretty extensive market that already showed the characteristics of Colorado and Washington's recreational market. There's a lot of brands at play and there's tons of dispensaries. Access to the product has been prevalent. So it's hard to simply base projections on what's going to happen in California based on what we've seen in other states. But one way or another, we do know it's going to be big."
No matter how the California cannabis industry progresses, there's no question we're in for an exciting ride. Be sure to check back frequently for updates on this ever-evolving market.
---
How do you think California's recreational cannabis market will play out? Comment below!
Photo Credit: Ahmet Yalcinkaya (license)
Source: https://www.coloradopotguide.com/colorado-marijuana-blog/article/california-adult-use-cannabis-update-trends-from-the-first-month/